Our Dining and Food USP and Exclusivity is Taste of Your Choice
Dining
Greasy Spoon
The Greasy Spoon bright and well lit inviting multi-cuisine Restaurant is a class apart. It is open for 16 hours. It offers all-day dining with an exclusive and tasty cuisine menu to choose from. The varieties are Indian, Continental, American and Pan-Asia cookeries and cuisines.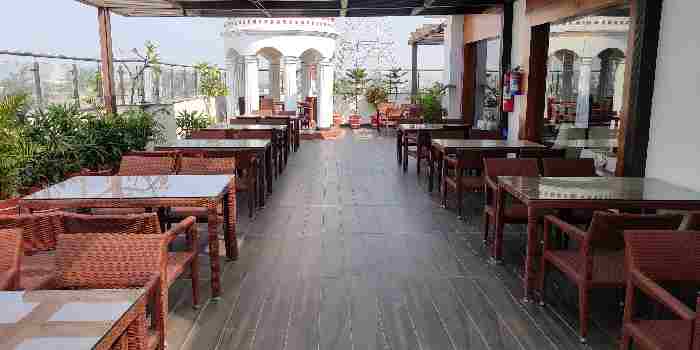 Sham-E-Lucknow
Lucknow is on the global map when it comes to food. The Sham-E-Lucknow classic roof-top brightly lit restaurant offers an all-day wide-ranging dining menu including the traditional Mughlai and Awadhi cuisine.
Bakery & Confectionery
The Bakery at our Hotel in Lucknow is a place that embodies the beliefs and principles of a person or a group that a healthy diet means delightful and delicious food and not calorie counting; which is in tandem with the organic bakeries across the world. The ingredients and items we use are fresh, organic and locally sourced. The recipes are drawn from traditional global cuisines. Moreover, our best practices and highest hygiene standards, make us a top Lucknow bakery.
Breakfast: 7.30 am – 10.30 am (daily)

Lunch: 12.00 noon – 2.00 pm (daily)